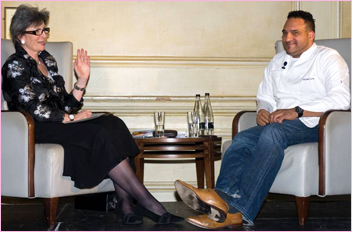 "Judy Salmon has a rare ability to tease out fascinating human stories from her inspirational interviewees."
photo supplied courtesy of Kim Millon
"Learning from success"
Something that really interests me is how people become successful. I find their journeys fascinating and often very inspirational. I have recently started to interview high profile people to share their stories with audiences, mainly from the business community. I believe we can all gain encouragement, ideas and motivation from those who are successful. It can be tough to keep going sometimes. Hearing how others have cleverly balanced their lives with their careers by using particular qualities and skills can give one comfort and new ideas for one's own life.
Here are some of the interviews I have done and there are more in the pipeline:

Field Marshal The Lord Edwin Bramall, KG, GCB, OBE, MC
Rob Baxter – Head Coach The Exeter Chiefs
More planned. Please contact Judy for information.